zoöid: a line of light-art wearables
An exploration of light and color as a means for communication
Inspired by deep-sea creatures that use light to communicate, zoöid is a line of eight pieces that combines physical computing, 3-D printing, and LED lights to create light-art wearables that act in synchronization for an audio-reactive, intricate light-show on stage. zoöid bridges a gap in current physical computing and technology integration in fashion.
Over the course of six months, we and produced the light-art wearables that walked the runway at
Lunar Gala
(
Yesterday
) at the end of February. As an interdisciplinary team with various technical backgrounds, we split our roles to address different parts of the project. I handled soft fabrication, and constructed all of the base garments and LED-to-fabric attachments.
Thank you to our amazing models (in order):
Baris Denizli, Ale van Praag, Emily Wu, Rahjshiba Koanda, Remi Adeoti, Taylor Campbell, Angela Lee, Audry Stuart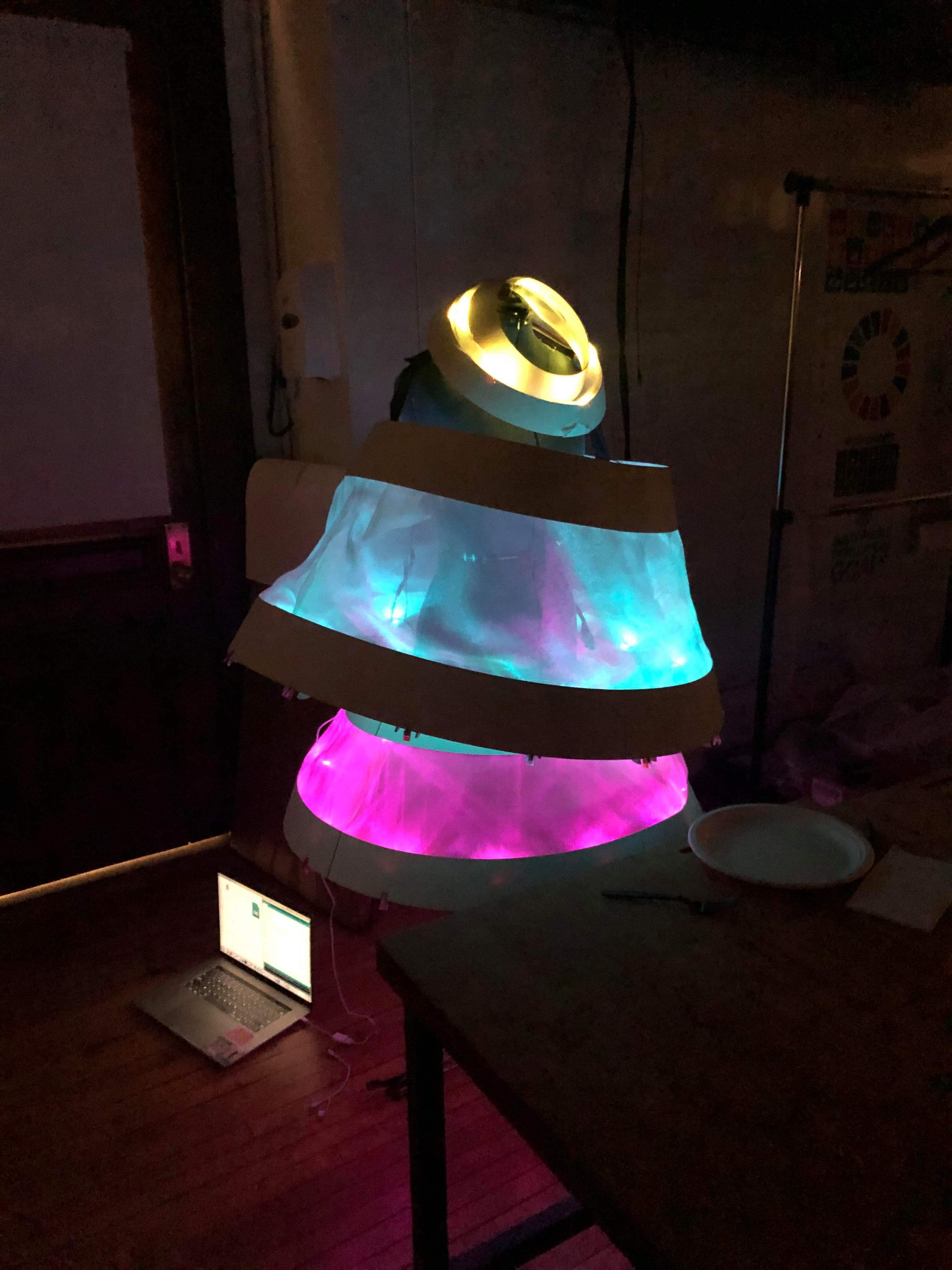 ---


I also created a line called 'opaque' for Lunar Gala in 2019 (Anomie), with Sophia Kim and Jaclyn Saik. Here are some photos, taken by Christina Jin :