Designing the print experience for Yesterday
Fall 2019–Spring 2020
6 months

Visual Identity
Print Design

Lunar Gala
is an annual student-produced fashion show, and the largest fashion event in Pittsburgh. Selling out 1000+ seats every year, the show is a product of 140+ students working in production, design, modeling, dance, and creative.
The Print team was responsible for any printed artifacts and social media promotion. The deliverables included all promotional posters, sponsorship materials, the show booklet, social media assets, and show apparel and merchandise. The team led the development of the visual identity, and produced assets for Web and Motion teams.
Within the Print team,
I led the design and layout
of the show booklet, as well as early promotional posters and sponsorship materials.
---
01. Timeline
01. Interest Poster
02. Sponsorship Packet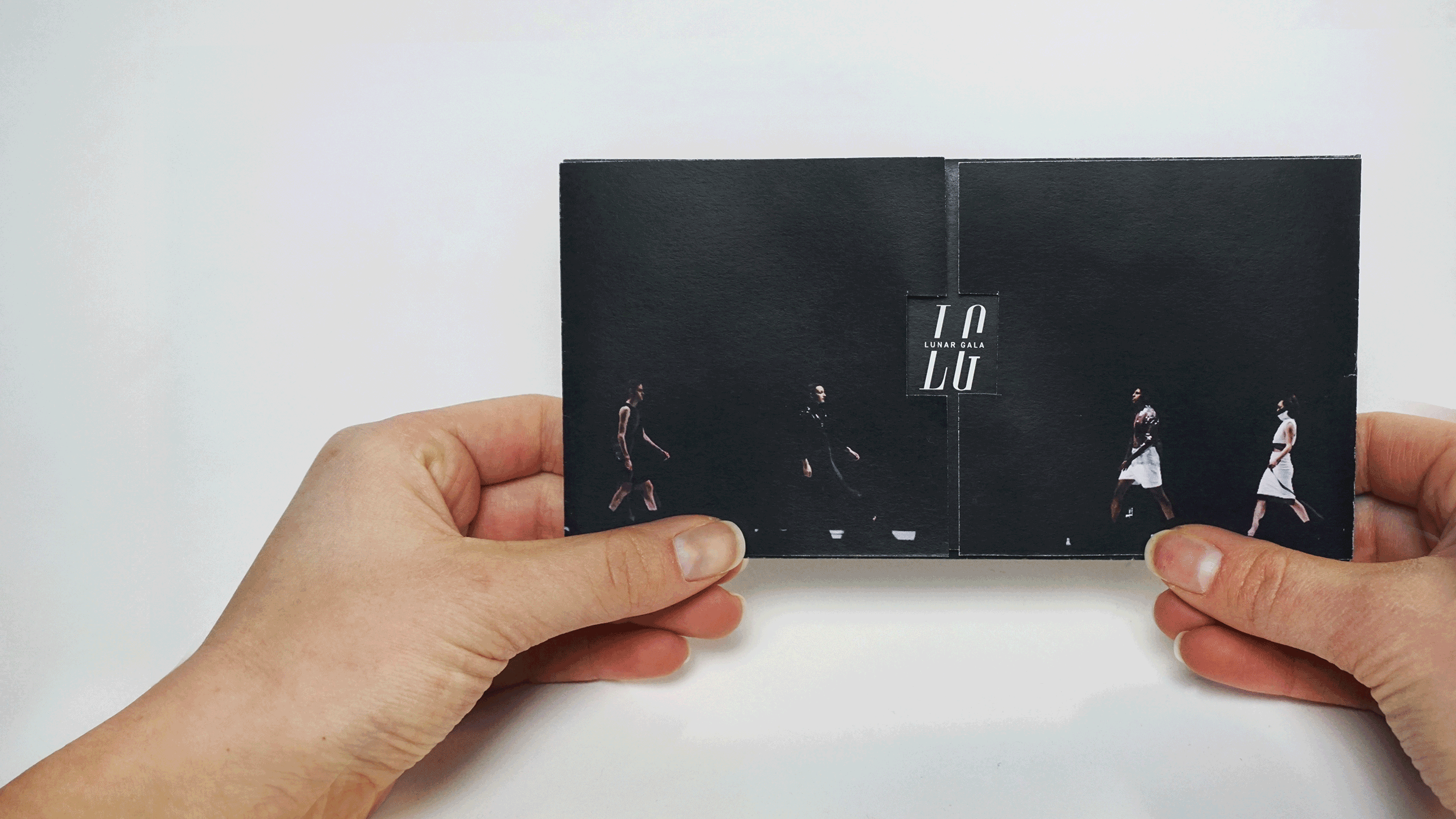 Designed with Elena Deng
---
03. Show Booklet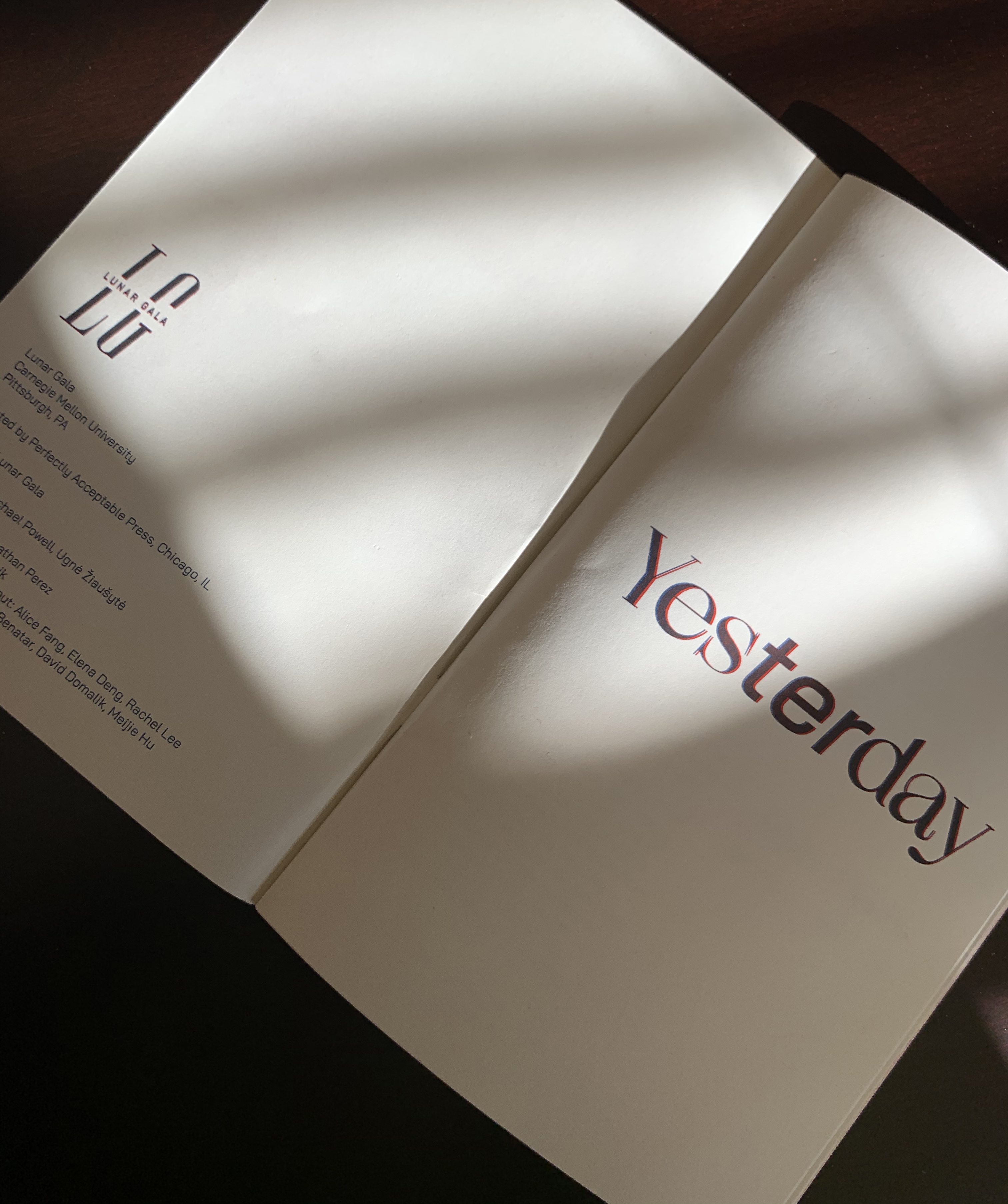 Designed with Jaclyn Saik, Rachel Lee, Elena Deng

The 32-page show booklet was printed with
Perfectly Acceptable Press
in Chicago, IL. Risograph felt like the perfect treatment for the booklet and other print materials because of the weight and effect of the ink—it made the artifact special, as a
token of memory for the event itself
.
04. Posters
---
Theme Brief:
Yesterday exists as a liminal space in tension between past and future. Does our distorted memory of the past alter the events of the present?

The final print style guide that our team conceptualized used the materiality of printed materials, and the idea of nostalgia and traveling through past and present, to inform our type and image treatment.
05. Wordmark and Photography Treatment
Combining Zermatt with Bai Jamjuree creates tension between a stylized serif with a very square, modern sans serif, reflecting to the liminality between past and present.


Color treatment was based primarily around available risograph inks, which then informed the palette for non-riso assets.